Amazing Things Happen When Marcia Wieder Speaks
Click the video above and experience how Marcia Wieder inspires, empowers and teaches audiences to achieve a "Dream-Come-True" life. Marcia is known as a foremost professional inspiring speaker, and one of the most visionary and inspiring speakers of our age.
"Everything they said about you is true; You are a dynamo in front of a group!" – USA Today
Marcia giving a keynote to 7000 people in Moscow
Bring the Passion of Marcia
To Your Organization
Companies Agree…Marcia's Message Means Happier Employees, Greater Retention, and Higher Profits
"Of the over one hundred vendors that American Express uses, your ratings rank you as our #1 top presenter."
~ American Express
"The feedback from my group was astounding. The real-world advice and project planning you shared allowed us to do some realistic planning on our big dreams."
~ Wells Fargo Bank
"We were invigorated and challenged by your inspiration as you earned high praise from a Chapter consisting of 50 CEOs and California's Secretary of State."
~ YPO – Young Presidents Organization
"You unleashed the power of a talented group of folks; committed to a dream that not one of them would have thought possible at the outset of the meeting."
~ ATT
"A 'must experience' for anyone wanting to identify their purpose in life and fortify their dreams personally and professionally. Marcia's style is compassionate and empowering. I have also invited her to address our field leaders for an entire weekend."
~ Mary Kay
"This is the 3rd association I've booked you for and you successfully impacted the group. It never ceases to amaze me how important your message is."
~ California Association for Nurse Practitioners
"Thank you for putting your heart, energy, enthusiasm and passion into our national celebration. Everyone is raving about your powerful and entertaining keynote. You are so authentic and truly know how to inspire people to take action on their dreams!"
~ Kathy Coover, Co-Founder, Isagenix® International
"Thank you for teaching us to dream big at our annual Conference. You inspired us and also presented a concrete strategy for HOW. As I travel the country, many of our Consultants and Leaders have specifically mentioned (unsolicited) that they are using the skills you provided to help them achieve success. Your message made a difference and is impacting their business and lives."
~ The Body Shop At Home
"Our franchise owners are a strong-minded bunch who think professional speakers know little about a small business. You clearly conveyed ideas with meaning and value to them."
~ California Closets
Let Marcia Rock YOUR Audience!
These topics are available as keynotes or workshops ranging in length from an hour to a full day.
Dreaming is Serious Business
Great business books and experts offer new thoughts, tactics, metrics and tools for better communication, leadership, employee engagement and strategic planning. But they've missed an essential component for helping businesses earn bigger profits and spark expansion, while having a positive impact on the world: fostering a truly engaged team at the deepest level. Beyond traditional skill building there is something else that substantially contributes to the bottom line…how to dream big while aligning employees dreams with the organization's mission.
Dreaming is serious business and the driving force for transformation, innovation and new opportunities. Without vision companies fail. The greatest companies with the most inspiring stories and highest profitability share one critical and often over looked quality: they dream big! Their ability to articulate and implement that vision inspires everyone. Individuals join a company because they are inspired by a vision, product, service or leader. Employees stay when they clearly see how their unique gifts, personal dreams and talents can contribute to the team's vision in a way that has them feeling appreciated and acknowledged.
Hear why companies with vision are more innovative, profitable and retain great people.
Use a method to engage, inspire and achieve greater productivity from every member of your team.
See how dreaming can substantially improve your business, culture and the world.
Learn a proven "doubt removal" system for overcoming doubt and limiting beliefs
Real Results through Visionary Leadership
There is a new paradigm for powerful leaders which involves synchronizing compassion, effectiveness, success and thoughtfulness. Results-oriented achievers themselves, visionary leaders are rapidly making inroads into new markets, as well as innovating and adapting to unparalleled economic changes. Leaders understand how to dream big. Yet the most successful visionaries are those who have learned how to share a vision that inspires others to join them, and who continue to refine their abilities to inspire their team to take actions that are critical for team success.
Does your team or group need a call to action, or methods to clarify and define your mission? Clarity is necessary to properly implement each organization's mission. Just as important is the courage to exceed self-limiting expectations. This program teaches participants how to lead with vision, and to become comfortable with uncertainty, even during unique, fast-changing times. Clarify your group's mission, vision, calling and dreams while enhancing your role as a creative force, and your company's role as a coveted employer.
Learn how to take the proven action steps that are vital components of both your personal and team successes. Choose Marcia Wieder to teach your leaders, and those that aspire to lead, how to enhance their abilities to lead with inspiration and purpose.
Create Your Dream Life: On Your Way in Just One Day
Known as "The Passion Expert", and discovered and viewed by millions of Oprah fans, Marcia Wieder based her bestselling book, Making Your Dreams Come True, on her passion to teach others how to dream big and to fulfill those dreams. Uncover the secrets to Marcia's no-nonsense approach to achieving your greatest dreams.
Whether your dream is personal or professional, Marcia's proven techniques and mindsets will teach you critical steps and shortcuts for immediate results and rapid success. In addition, you'll learn how to break through barriers and remove limiting beliefs. New doors will open as you apply Marcia's proven and concrete formula to attain your dreams, increase confidence and overcome the factors, both external and internal, that hold you back.
Everyone attending learns how to develop or revive a passion or dream and leaves with an actionable template to complete the positive and healthy steps necessary for success.
Passion and Productivity
Marcia Wieder teaches organizations how to use passion as a tool to immediately increase bottom line results. Marcia reveals her proven methods and instructs teams to discover and connect their passion. Go beyond goal setting, and experience Marcia while she reignites passion and inspires success, even during difficult or challenging times.
When the workplace is a safe place for employees to share their greatest dreams and feel the support of their organization, productivity is exponentially increased. Employees find that they have more energy, vitality and an enthusiasm that permeates all facets of their lives and careers.
Essentially, when we understand that our dreams and goals are important, we can bring our greatest talents to our workplace, and inspire others with our renewed, often contagious, passion. A workplace that allows its teams, at all levels, to share their personal and professional dreams, is an empowering environment, where dreams are integrated and aligned. Marcia Wieder's visionary systems and processes maximize employee engagement, effectively skyrocketing both retention and productivity.
Tapping Innovation & Creativity
Big dreamers that seek to turn their dreams into realities must model intention, integrity and the leadership traits essential for thinking outside the proverbial box.
The most successful organizations depend upon their key leaders who must also inspire others to lead. Learning how to Dream Big and to activate that vision are the driving forces for the transformation which will set you and your team apart. Learn breakthrough strategies for achieving greater victories while tapping into creative solutions for handling setbacks.
Discover Marcia Wieder's proven and potent process of coaching others to find their ultimate clarity. Participants learn to integrate their renewed sense of strength and purpose into their homes and offices. This presentation will ensure that you and your team take action to claim all available possibilities and opportunities, while implementing new ideas, or dreams.
With Marcia Wieder's techniques you will learn to:
Open to a bigger vision than you may think is possible.
Turn dreams into goals or projects for measurable results.
Use a proven Doubt Removal System to get "un-stuck".
Achieve greater success and have fun simultaneously.
Inspire innovation and success with your team.
Marcia Wieder's Flagship Speaking Event
Wealthy Visionary Conference
Now available as a home study course.
Click below to learn more.
Learn More About Marcia Wieder
Click a Panel to Learn More About Marcia Wieder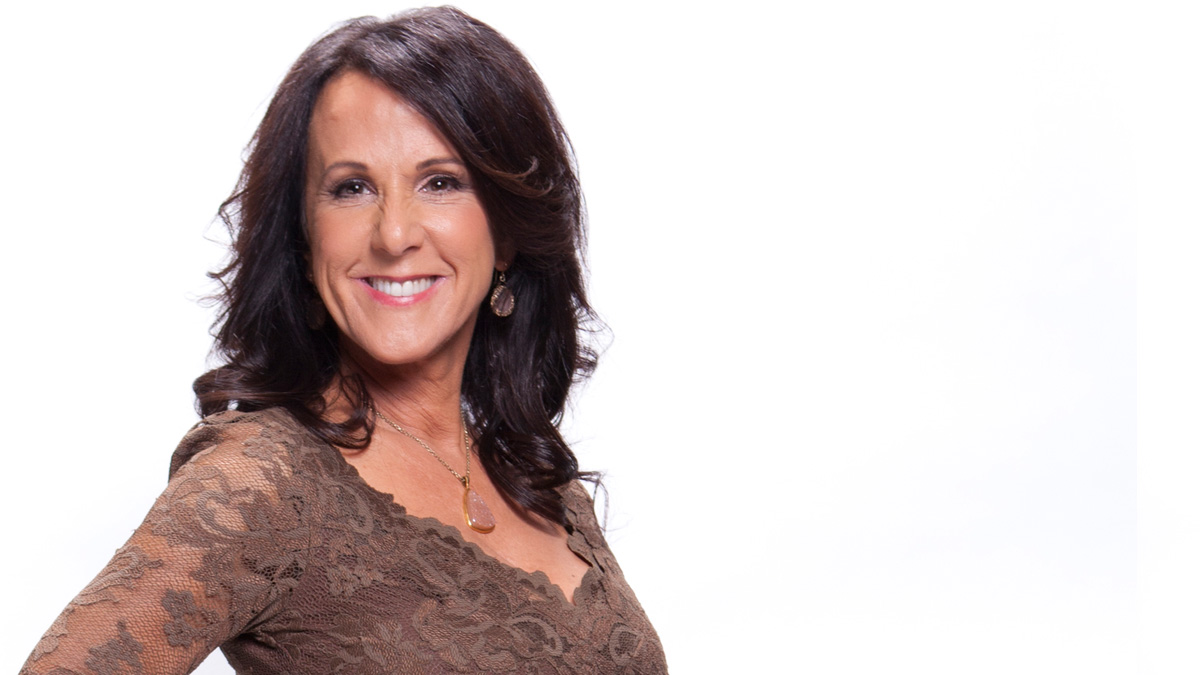 Inspiring Speaker
Hear How Marcia Changes the Course of Lives and Companies
.
Marcia's Inspiring Keynotes and Workshops Bring Motivation and Clarity to Your Organization.
Bestselling Author
Learn How Marcia Teaches the World How to Live a Dream Come True Life
Renowned author, Marcia Wieder, just released her #1 international Best Seller.
Visionary Leader
See how Marcia is Leading a Global Dream Movement
.
Marcia travels the world as an ambassador for making dreams real.
Summary
Service Type
Professional Inspiring Speaker, Author & Visionary
Provider Name
Marcia Wieder
,
9200 Sunset Boulevard, Suite 600
,
Los Angeles
,
CA
-
90069
,
Telephone No.+1 (415) 381-5564
Area
Description
Marcia is known as a foremost professional speaker, and one of the most visionary and inspiring speakers of our age. Experience how Marcia Wieder inspires, empowers and teaches audiences to achieve a "Dream-Come-True" life.